Everyone will tell you: Ardèche is a paradise for canoeing! A canoe trip in the Ardèche Gorges, it's just a magical moment … Here, on the river, in the middle of the immense cliffs, in the heart of the natural reserve of Ardèche Gorges, you are about to live great moments of disconnection, a parenthesis in nature.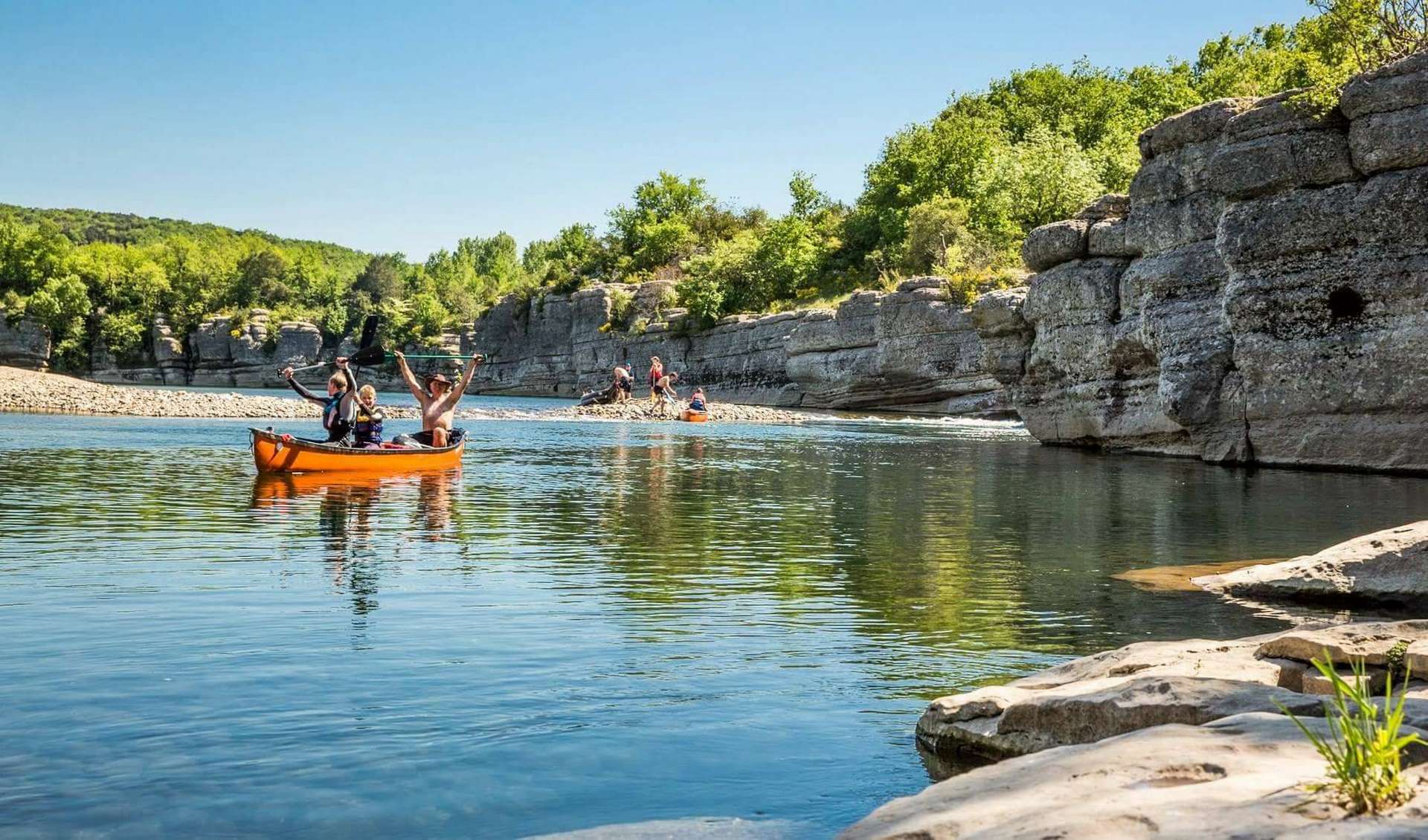 CANOEING IN THE ARDECHE GORGES
Sometimes calm, sometimes bubbling in the rapids, the river Ardèche offers many routes accessible from 7 years (and for those who know how to swim!)
The must: the descent of the Ardèche Gorges: 24 to 32 km of nature, grandiose landscapes, secret beaches, to discover on a day or 2 days.