For those who dream of wide open spaces and nature, you are in the right place ! Camping Mille Etoiles is located in the heart of the Ardèche Gorges Nature Reserve. Ardèche Gorges are a wild and deep canyon 24 km long, between the natural bridge of Pont d'Arc and St Martin d'Ardèche. Vertiginous limestone cliffs, over 200 m high and pierced by caves. Vegetation that smells good south, between oaks, cades and scrubland. And of course, the river Ardèche sneaks, sometimes calm, sometimes bubbling through the rapids. All around you, nature is immense, striking, breathtaking.
Discovering Ardèche Gorges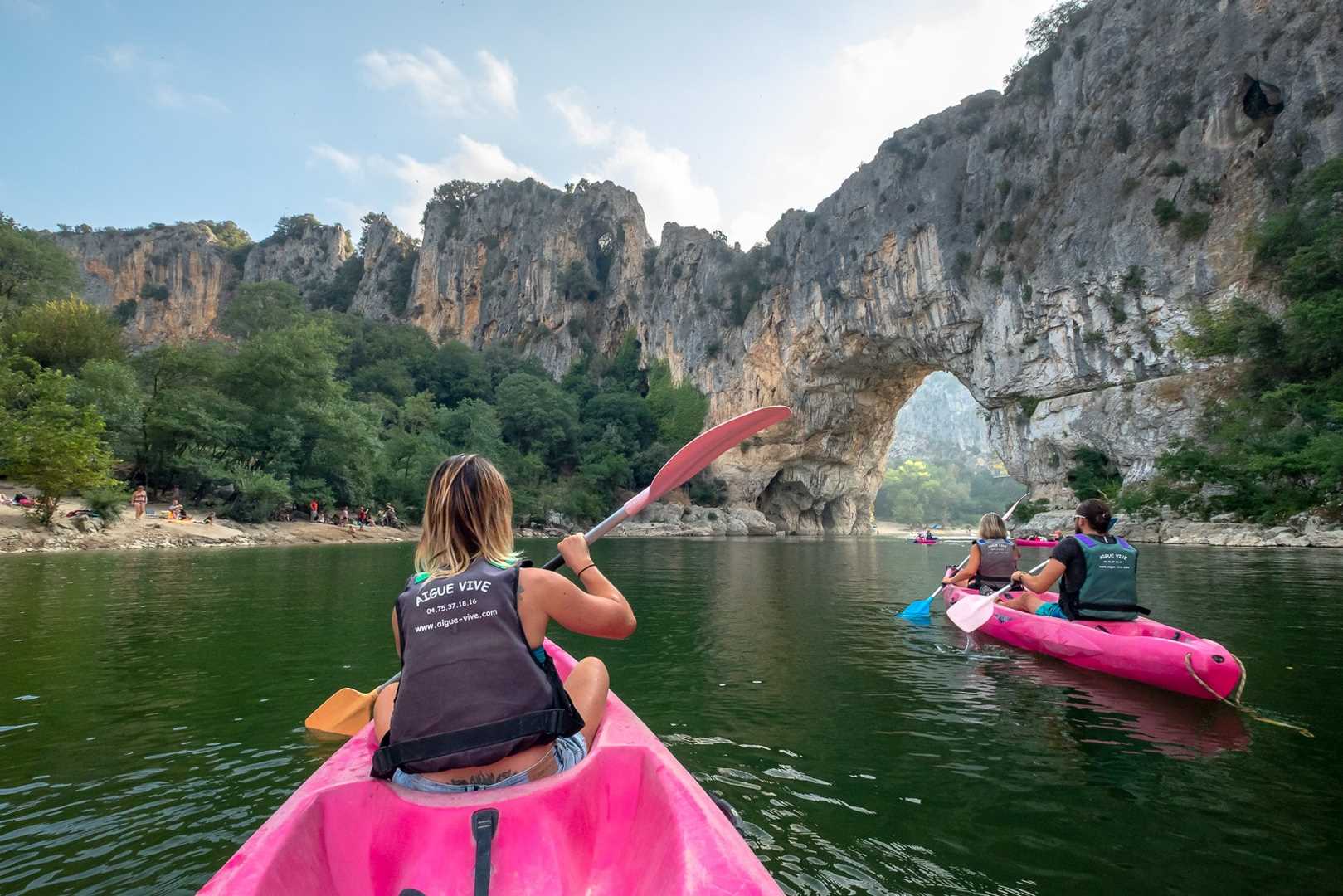 Canoeing in the Ardèche Gorges, it's a truly magical experience !
A real return to nature. During 24 km, you will paddle with the currents and the rapids, to take full view in the middle of these impressive cliffs, to take breaks swimming in the heart of a breathtaking nature, and to discover small wild and paradisiac beaches
A hiking trail crosses the Ardèche Gorges. It is totally 24 km, but you can also choose to do just one part. It's really amazing ! The river, the cliffs, and maybe even the Bonnelli's Eagle … It's easy, everywhere you look, it's beautiful … From the Camping Mille Etoiles, a path allows you to go down to the bottom of the canyon and to make beautiful walks for half day or day.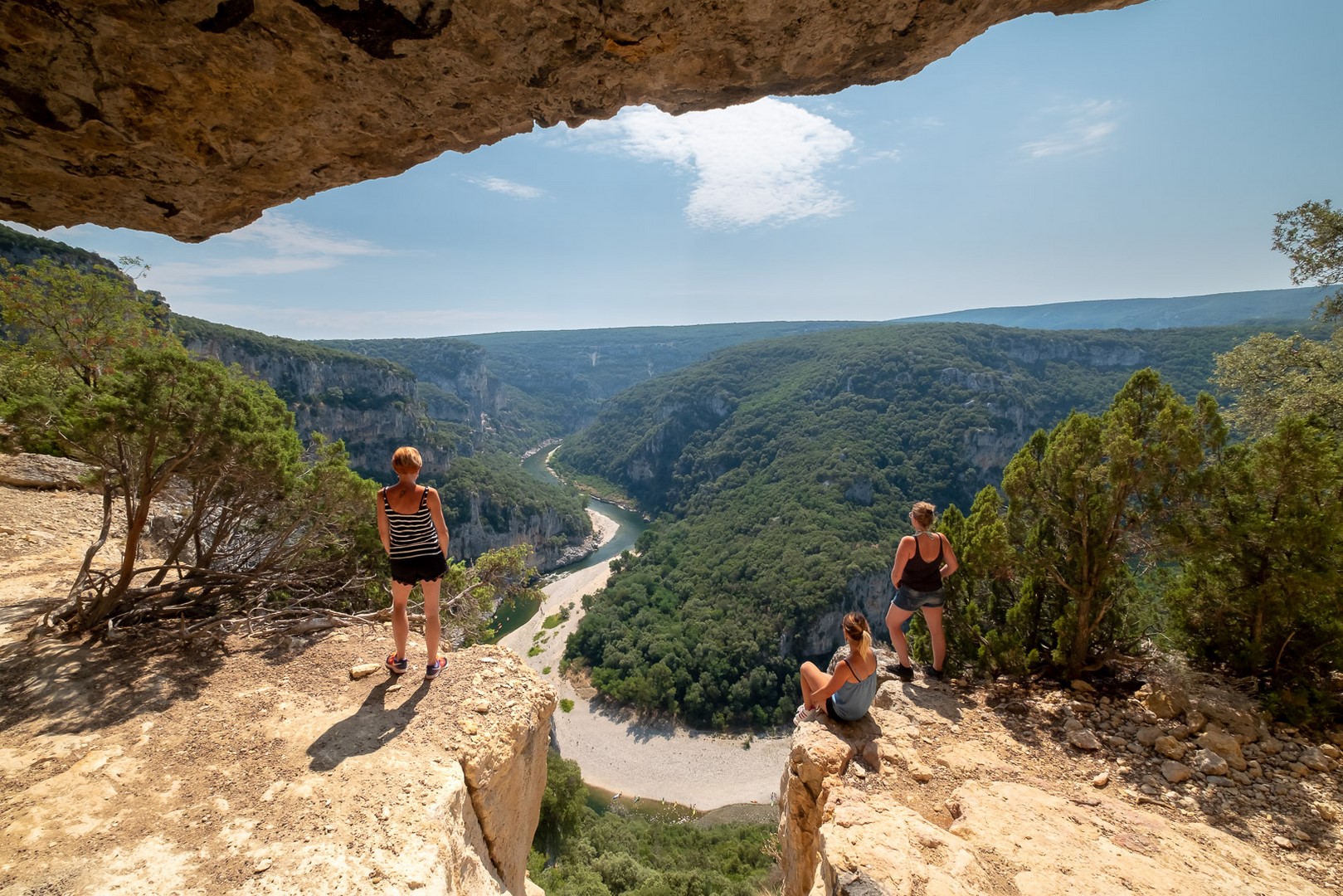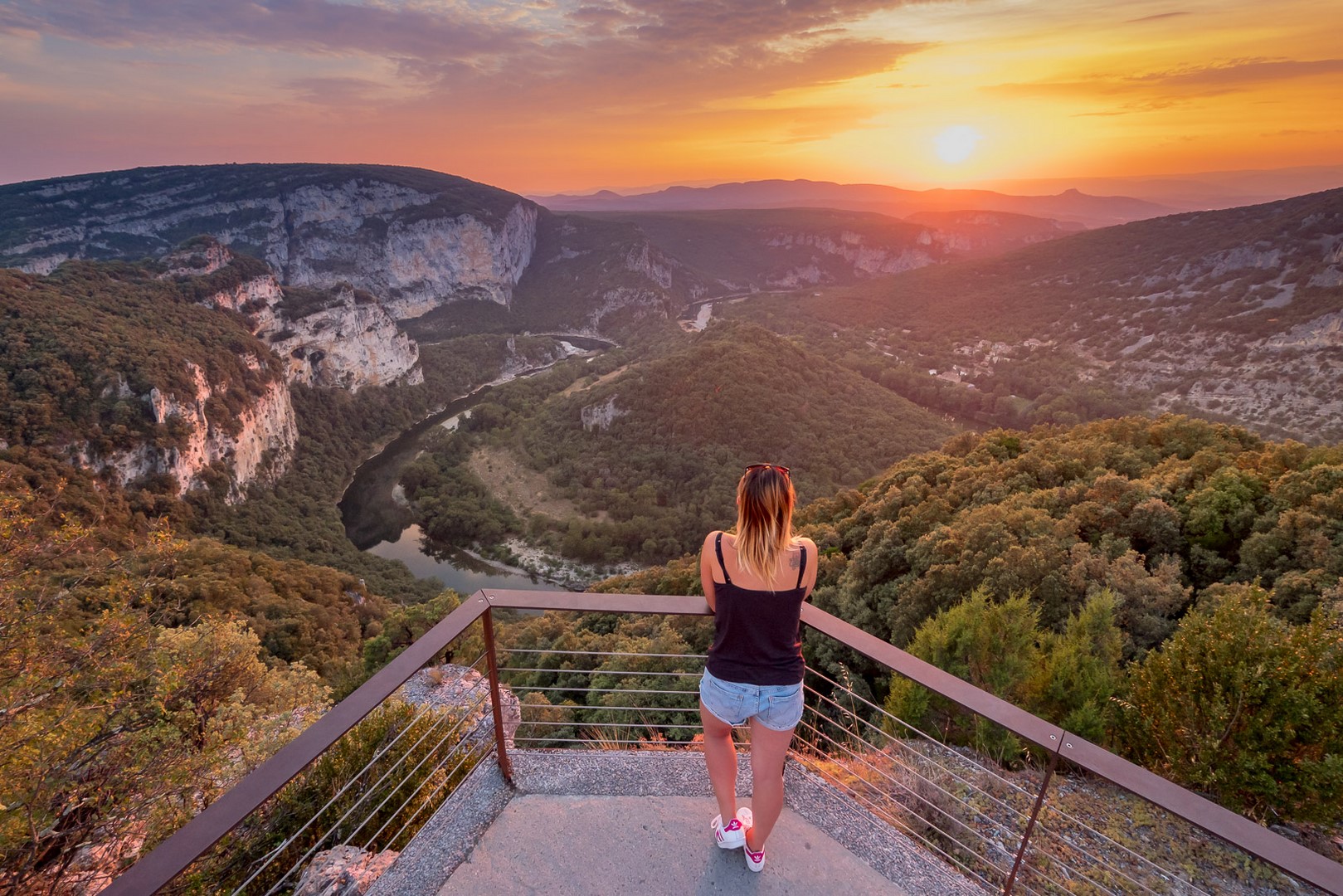 You can also travel by car in the Ardèche Gorges. And it's a totally different point of view. Vertiginous! A panoramic road connects the Pont d'Arc to St Martin d'Ardèche. And along these 24 km, 11 belvederes were arranged to put you in full view. Pont d'Arc, Serre Tourre, Autridge … Perched above the void, you will be totally amazed !